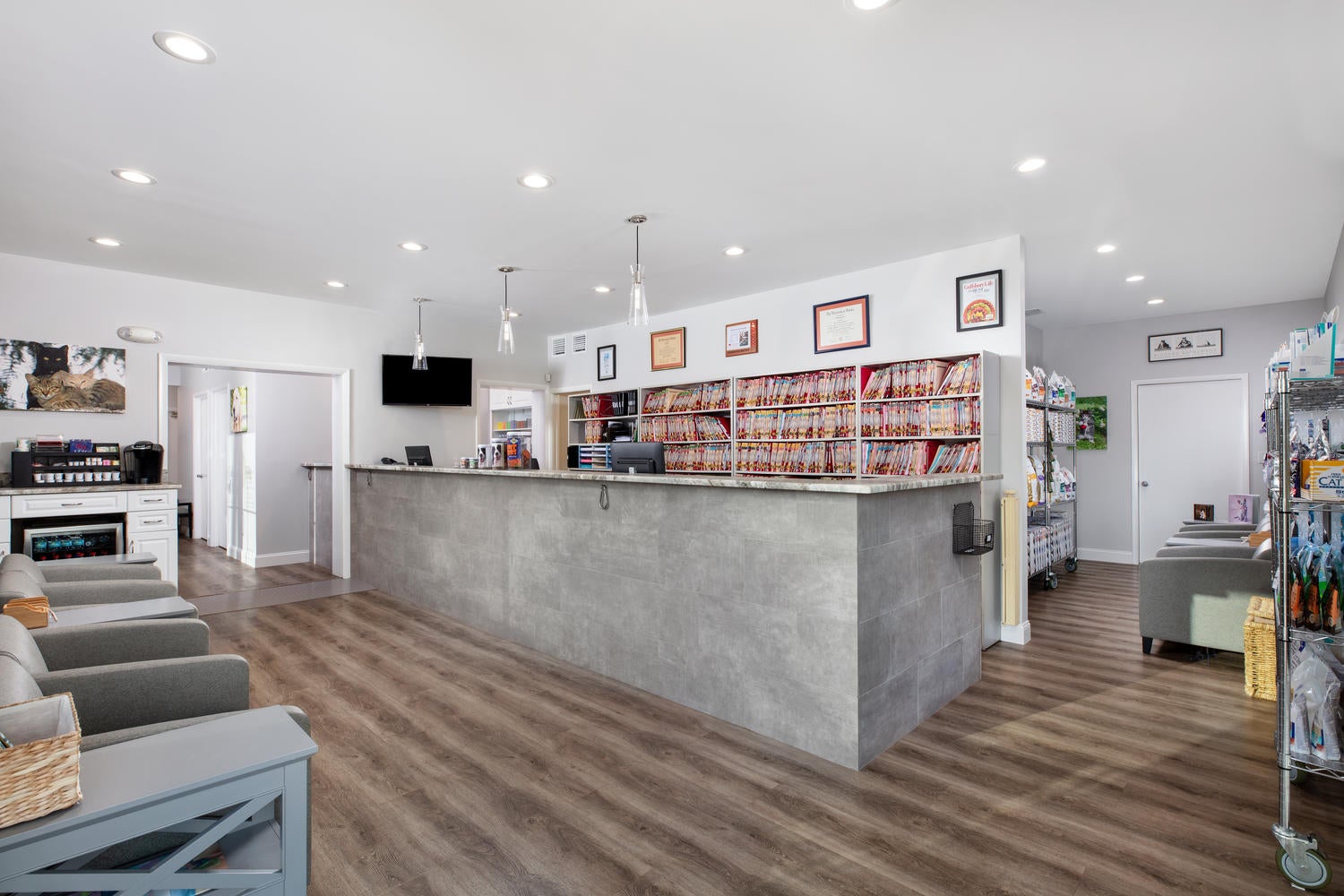 Client Services/Reception – Gulfshore Animal Hospital prides itself in having the most committed Client Service representatives in our area. With the help of the latest communication and information resources, our Client Service representatives will make certain that all your pet needs, present, and future, are addressed with prompt, courteous, and personalized service.
In-House Pharmacy – With the convenience of a full pharmacy on site, Gulfshore Animal Hospital is able to immediately fill almost any prescription that our doctors determine your pet needs for improving or maintaining their good health.
In-House Medical Laboratory – Utilizing the very latest in technology our doctors can quickly obtain the necessary information to correctly diagnose your pet when time is of the essence.
Digital X-Ray and Ultrasound – With advanced digital x-ray and ultrasound imaging units our doctors and staff are capable of discovering internal problems with your pet which otherwise may have gone undetected.
Surgery – While maintaining the safest anesthetic procedure with the latest in monitoring equipment, our laser surgical unit enables our surgeons to perform precise surgical procedures with less bleeding, and less postoperative pain and swelling than traditional surgical methods.
Dentistry – Whether it's a routine teeth cleaning or a complex oral surgery, we practice the highest standard of veterinary dental care and have the very latest in veterinary dental equipment to successfully treat your pet. Our state-of-the-art digital dental x-ray equipment helps us to find dental problems before they cause your pet unnecessary pain and discomfort. Just as your dentist has a program to promote healthy teeth and gums for you, Gulfshore Animal Hospital is committed to preserving your pet's teeth and gums by helping you implement a personalized dental plan for your pet.
Boarding – Affectionately referred to as "Camp Gulfshore," our kennel facility offers daycare and overnight stays. Boasting a spacious yard for group or individual play our attentive kennel staff will help provide the exercise your pet needs and the loving care that your pet deserves.