Camp Gulfshore
Your Pet's Home Away from Home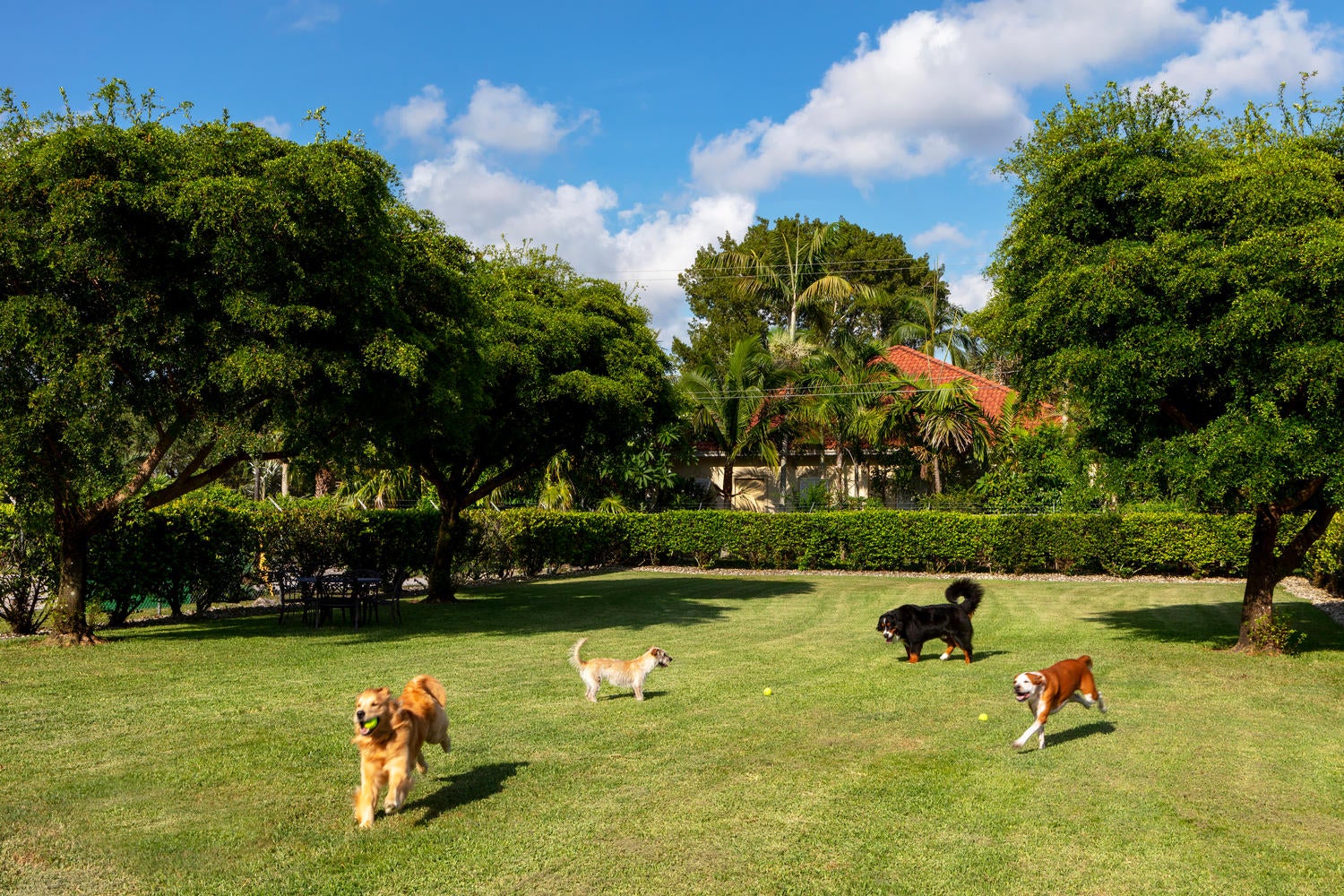 At Camp Gulfshore our caring Pet Counselors take pride in caring for your pets in a clean and healthy environment while providing them some fun in the sun. Camp Gulfshore's goal is to ensure your pet's visit with us is as comfortable as if he was in his own home.
Take the Tour:
We invite you to enjoy a guided tour of our facility to experience first-hand our commitment your pet's comfort and well-being.
Accommodations:
For our canine guests, we offer two choices in accommodation – either our canine condos measuring 28"d x 23"w x 27"h or our canine suites measuring 80"d x 35"w x 7'h. With a spacious 50 foot wide x 100 foot long grassy tree-shaded yard to run and play, our canine guests are guaranteed the exercise and interaction they need and deserve. Our feline guests are entertained in a separate "Room with A View", providing them with a big picture window for great bird, lizard, and even people watching. It is not uncommon for passersby to witness one of our feline guests lounging on the window sill, cat-napping and enjoying the Florida sun.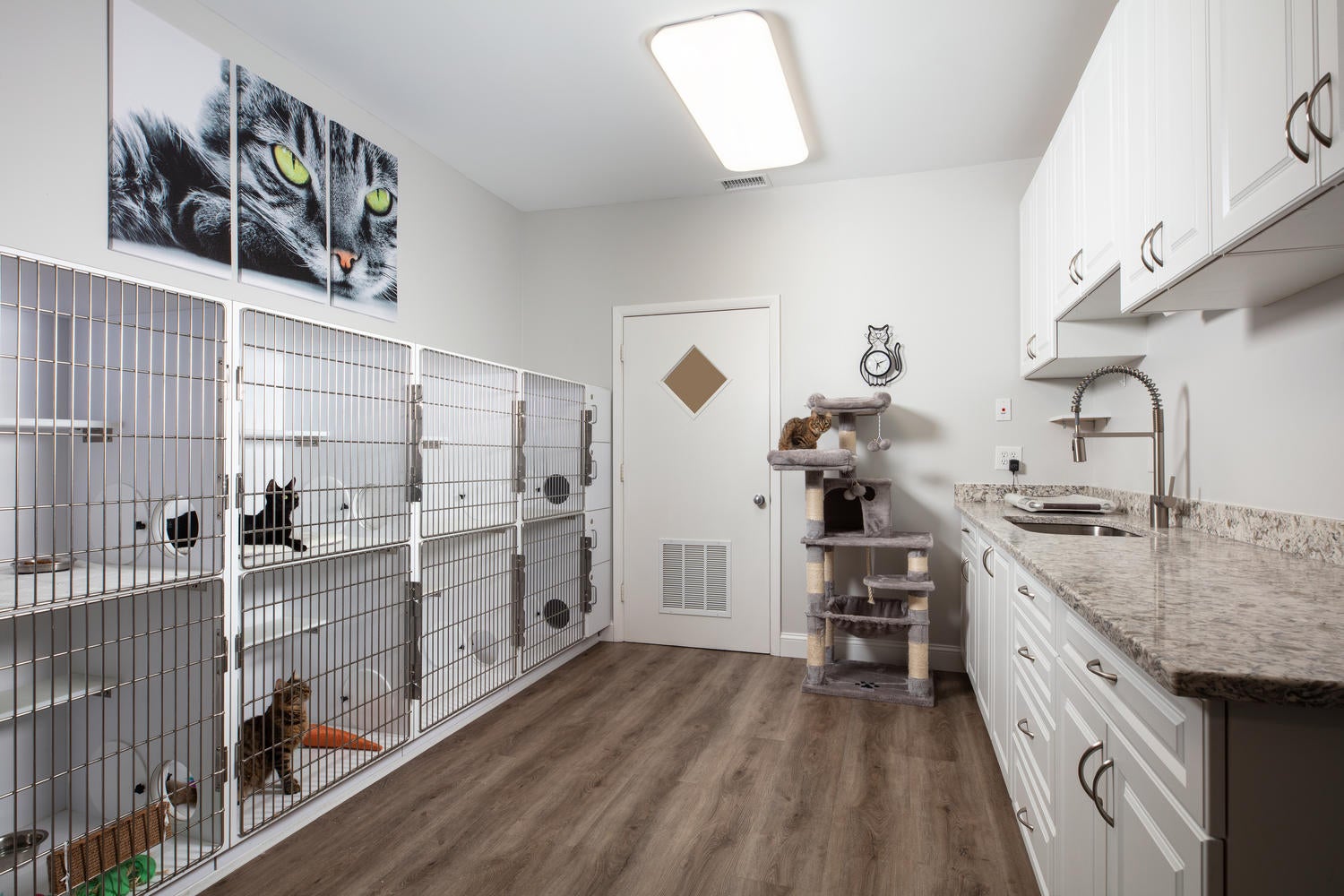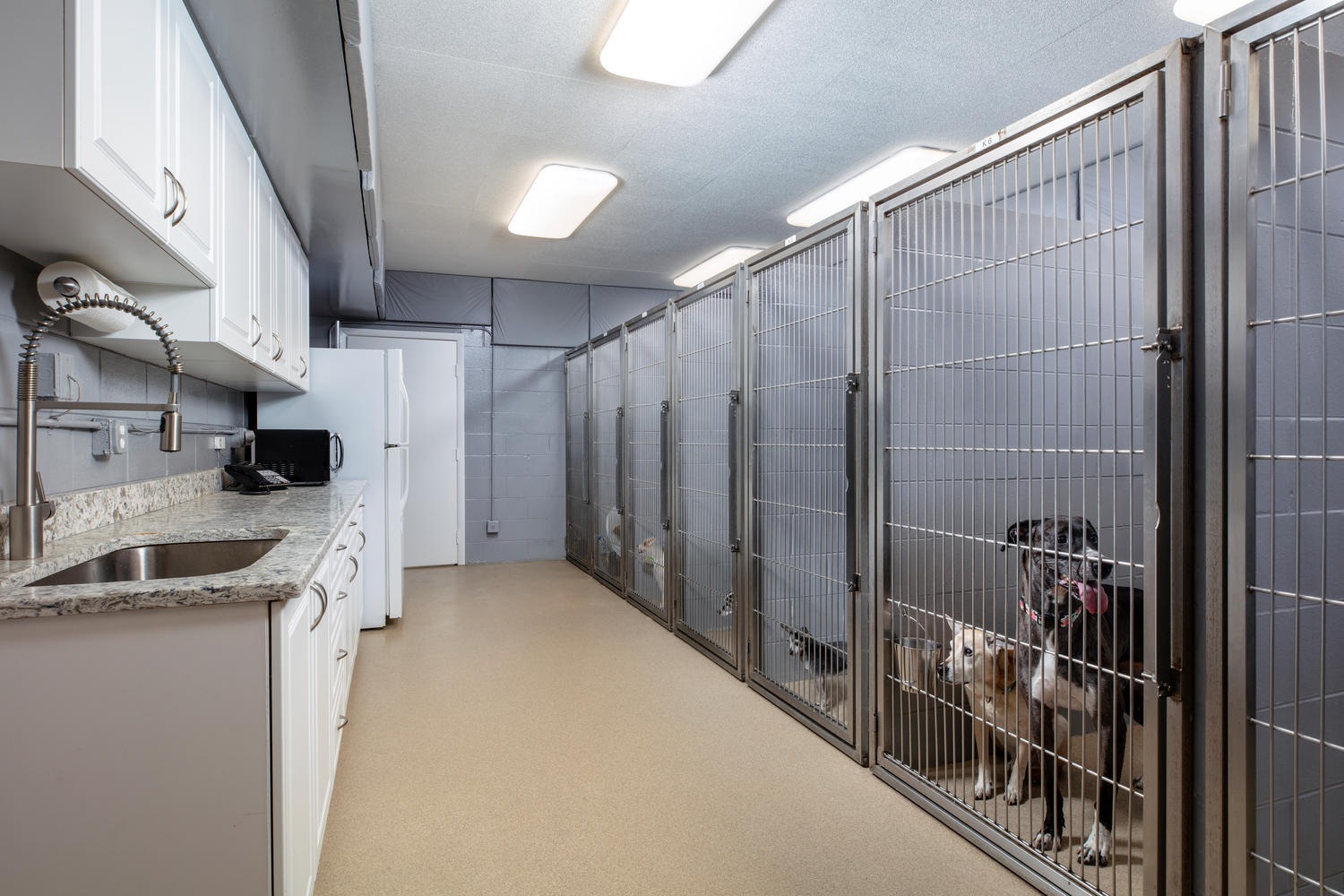 Requirements:
All boarding guests must be current on vaccinations. For their safety and the safety of others, all dogs must be current on their rabies, bordetella, distemper, and parvovirus vaccines. In addition to up to date vaccinations, annual fecal and heartworm tests are also required. Cats too are required to be current on their rabies and their feline distemper vaccinations as well as well as an annual fecal exam. Gulfshore Animal Hospital has veterinarians on staff who would be glad to provide your pet with these vaccines during their stay if necessary. Please note that an initial examination by one of our veterinarians is required for our new guests prior to their first stay, and an examination within the last year is required for all our repeat boarders. If your pet requires any medical attention while boarding, rest assured that one of our doctors is on premises to address their needs.
Services:
In addition to overnight boarding, Camp Gulfshore also provides day camp and day spa services should your pet need a day of play and pampering.
Reservations:
Timely reservations are highly recommended as Camp Gulfshore can become especially busy during summer months and holidays. Help us meet your boarding needs by booking your reservations as early as possible.